The world's greatest!
Watch our video:

1
+
Projects completed
1
+
Hours of conception
1
Years in business
Our story
Upon arrival of the first food trucks in Quebec, Unique Truck has been closely monitoring this great movement and witnessing the evolution of the mobile enterprise trend in general.
We have seen how difficult it is for entrepreneurs to succeed in a roaming environment due to internal misconfigurations, inadequate equipment, mechanical failures and other difficulties directly related to poor conception and manufacturing. These complications inevitable bring sever income loss, are a constant stress and worry to owners/operators who should be focusing on their business development and not vehicle issues.
For this exact reason Pascal Rousseau, president of Explorer transportation, in business for more than 12 years and owning more than 100 trucks and trailers, decided in 2012 to create a new division: Unique Truck, specializing in the conception and construction of food trucks, mobile businesses and other custom vehicle build outs.
Unique Truck is committed to providing every customer highly efficient, brand driven, custom manufactured products of supreme quality which pave the way for business success!
Noticeable from the number of repeat customers, we offer something our competitors don't – we don't just build trucks, we build partnerships. You succeed, we succeed – together we can make it happen!
The team
Our team is a mix of contractors, mechanics, electricians, welders and out of the box thinkers. All highly experienced in the art of CUSTOM.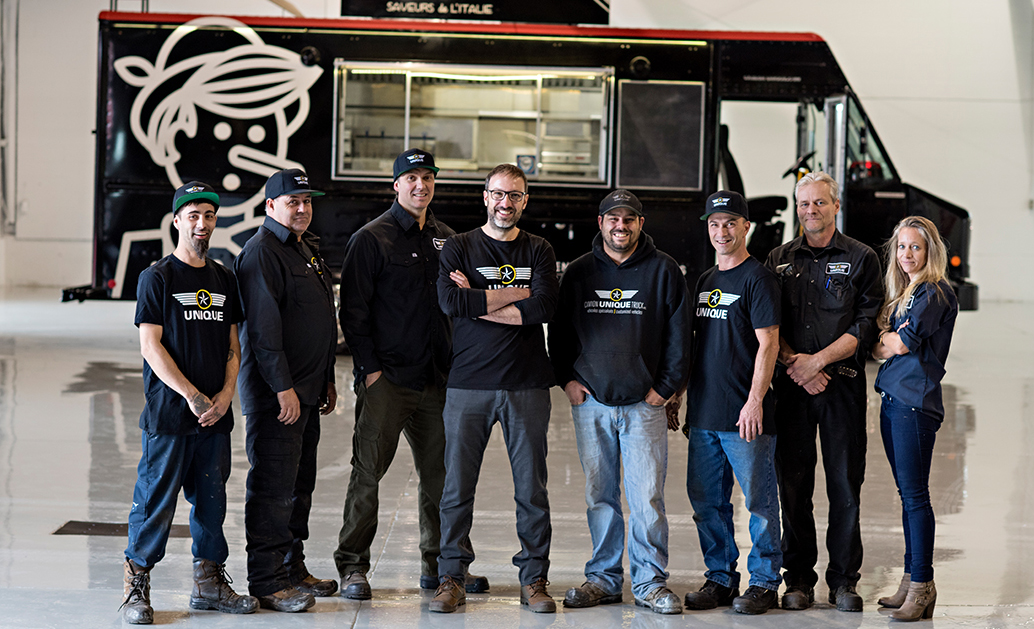 in the news